International Symposium "Forensic Psychology in Family Law" (FPFL)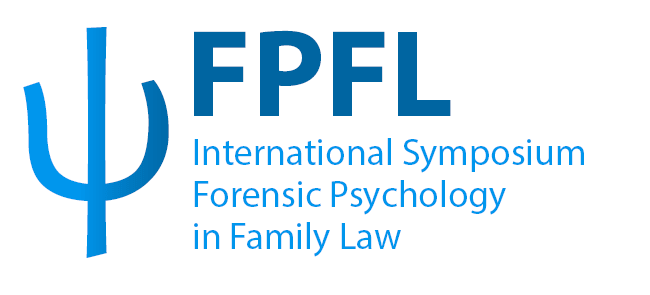 We are pleased to introduce the first International Symposium Forensic Psychology in Family Law!
The International Symposium Forensic Psychology in Family Law (FPFL) is initiated and hosted by Prof. Dr. Jelena Zumbach, Assistant Professor of Family Law Psychology at Psychologische Hochschule Berlin (PHB). It addresses practitioners conducting child custody or child protection evaluations for family courts, researchers in the field, and anyone who is generally interested to learn more about the subject.
If children are in danger due to child abuse or neglect, or if parties cannot resolve issues like custody and visitation, child protection and child custody disputes are often the top issue in family law proceedings. In those cases, a forensic psychologist may be appointed by the court to perform a child protection or child custody evaluation.
Our aim is to connect practitioners and researchers in the field around the world. We aim to discuss problems of practical relevance with you. Sharing case-related experience is encouraged. We want to learn how practitioners from different countries address challenges and how research can contribute to create solutions.
For each session, we will invite an international speaker on a specific topic. All speakers are internationally renowned researchers with a practical background. The forum takes place via two to three online sessions a year.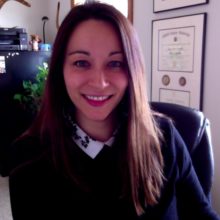 Interviewing Children for Decision-Making Purposes in the Family Law Context
Dr. Sonja Brubacher
Centre for Investigative Interviewing (CII)
Griffith University, Australia
June 8th, 2021  | 18:00-19:30h (UTC+2, Berlin)
Child interviews form a major part of the reports provided to family law courts when care arrangements are contested. Research has recognized the importance of the children's voice in these matters, but also that directly asking children about their arrangement preferences could be problematic. In recent years, child development and memory experts have recommended that children's interviews for family law purposes can serve as a means to gain more information about their lives, to aid professionals in making decisions about children's best interests.
The presentation will focus on how research from forensic interviewing and developmental psychology can help inform the family law context. The talk will provide an overview of question types and content, general principles of memory and common misassumptions about children's communication, considerations for talking with children about ongoing and repeated experiences, and will conclude with some broad discussion around the development of an interview framework for interviews with children in the family law context.
Dr. Sonja Brubacher is an Adjunct Senior Research Fellow with the Centre for Investigative Interviewing (CII). She received her PhD in Developmental Psychology in Canada (2011) and then spent two years as a Banting postdoctoral fellow at Central Michigan University, USA. In 2014, she joined the CII at Deakin University, Australia, and stayed with the Centre when it moved in 2018 to the Griffith Criminology Institute, Griffith University. Sonja works remotely from her home base in Canada. This unique position allows her to develop training opportunities with forensic interviewers in North America while conducting research with students and collaborators in Australia.
Her primary research focuses on investigative interviewing of child witnesses, with two key branches: what abilities and motivations children bring to an interview, and how to effectively train adult interviewers to elicit the best evidence from children. She studies memory for repeated events, interview preparatory phases and protocol development, and interviewer training.
17.02.2021
Risk factors for child maltreatment: The value of structured risk assessment for prevention of future abuse
Prof. Dr. Corine de Ruiter
Professor of Forensic Psychology
Maastricht University, Netherlands