International Symposium "Forensic Psychology in Family Law" (FPFL)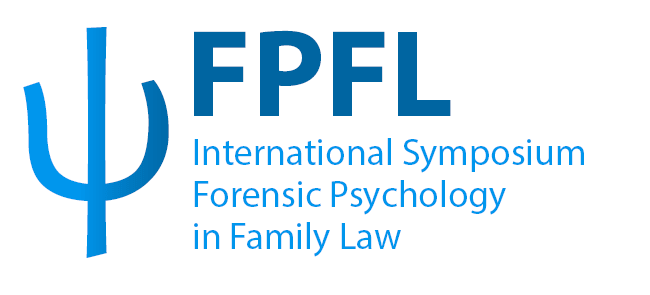 We are pleased to introduce the first International Symposium Forensic Psychology in Family Law!
The International Symposium Forensic Psychology in Family Law (FPFL) is initiated and hosted by Prof. Dr. Jelena Zumbach-Basu, Assistant Professor of Family Law Psychology at Psychologische Hochschule Berlin (PHB). It addresses practitioners conducting child custody or child protection evaluations for family courts, researchers in the field, and anyone who is generally interested to learn more about the subject.
If children are in danger due to child abuse or neglect, or if parties cannot resolve issues like custody and visitation, child protection and child custody disputes are often the top issue in family law proceedings. In those cases, a forensic psychologist may be appointed by the court to perform a child protection or child custody evaluation.
Our aim is to connect practitioners and researchers in the field around the world. We aim to discuss problems of practical relevance with you. Sharing case-related experience is encouraged. We want to learn how practitioners from different countries address challenges and how research can contribute to create solutions.
For each session, we will invite an international speaker on a specific topic. All speakers are internationally renowned researchers with a practical background. The forum takes place via two to three online sessions a year.
Would you like to be notified when the next session takes place?
Please use the following form to register!
13.01.2022
The Conundrums, Dilemmas, and Benefits of Considering Culture in Family Law Cases

Dr. Gitu Bhatia and Dr. Frank Davis
Graduate School of Education and Psychology at Pepperdine University, California (Dr. Bhatia)
Licensed psychologist specializing in providing forensic evaluations (Dr. Davis)
08.06.2021
Interviewing Children for Decision-Making Purposes in the Family Law Context
Dr. Sonja Brubacher
Centre for Investigative Interviewing (CII)
Griffith University, Australia
17.02.2021
Risk factors for child maltreatment: The value of structured risk assessment for prevention of future abuse
Prof. Dr. Corine de Ruiter
Professor of Forensic Psychology
Maastricht University, Netherlands