Die Psychologische Hochschule Berlin (PHB) lädt alle Interessierten herzlich zu einer virtuellen Ausgabe der PHB-Vortragsreihe "Vielfalt der Rechtspsychologie – Putting Science into Practice" ein! Die Umstände haben uns die Möglichkeit eröffnet, Prof. Dr. Michael Saini von der University of Toronto als Redner zu gewinnen, der ein international renommierter Experte im Bereich der Begutachtung in sorge- und umgangsrechtlichen Fragestellungen ist. Der Vortrag wird auf englisch stattfinden – Anmeldungen sind möglich unter kontakt@phb.de.

---
Zum Vortrag:
Family courts routinely turn to mental health professionals (e.g. psychiatrists, psychologists, social workers, etc.) to conduct parenting plan evaluations (also known as child custody evaluations or custody assessments) and provide recommendations about the optimal parenting plans for children and their families within the context of child custody disputes post separation and divorce. The primary purpose of parenting plan evaluations is to compile information and to formulate opinions pertaining to the custody and/or parenting of children and to disseminate the information and those opinions to the family court, to the litigants, and to the litigants' lawyers.  Parenting plan evaluations are given considerable weight by the family courts, with the expectation that evaluators integrate the best available scientific evidence and use objective, reliable, and valid procedures.
Currently, questions are particularly arising as to whether virtual approaches and online methods can also be integrated in the assessment process.This presentation will highlight the current state of scientific knowledge regarding parenting plan evaluations by focusing on: 1) the reliability of methods for interviewing parents and children, conducting observations, including third party evidence, conducting settlement meetings and making recommendations; 2) the experiences of evaluators in their integration of online methods; and 3) a review of outcome-based studies.  Framing parenting plan evaluations within the evidence-based movement has implications for the judicial system, parenting plan evaluators, researchers, families, and children.
---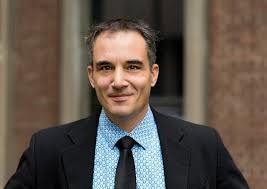 Zur Person:
Michael A. Saini, PhD, MSW, RSW, holds a doctoral degree in the field of social work.  Since 2007, he has been tenured faculty member at the Factor-Inwentash Faculty of Social Work at the University of Toronto, Canada.  He is currently an Associate Professor and holds the endowed Factor-Inwentash Chair in Law and Social Work and he is the Co-Director of the Combined J.D. and M.S.W. program with the Faculty of Law at the University of Toronto.
Prof. Saini is an Associate Fellow of the International Academic of Family Lawyers, a Board Member of the Association of Family and Conciliation Courts, and for Access for Parents and Children of Ontario. He is an Editorial Member of the Family Court Review and the Journal of Divorce and Remarriage.
---
Die Vorlesungsreihe "Vielfalt der Rechtspsychologie – Putting Science into Practice" ist eine öffentliche Veranstaltungsreihe des Fachbereichs Rechtspsychologie der PHB, in der namhafte Experten der Rechtspsychologie Themen ihres Arbeitsbereiches vorstellen. Die Veranstaltung ist für die breite Öffentlichkeit zugänglich – alle, die sich für das Thema interessieren, sind daher herzlich willkommen! Die Teilnahme ist kostenfrei.