Wissenschaftliche Mitarbeiterin im Schwerpunkt Familienpsychologie / Entwicklungspsychologie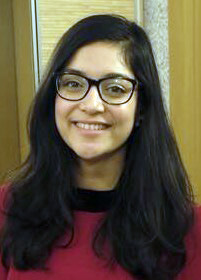 Kontakt:
Research interests/areas
My doctoral research at the University of Warwick focussed on the interactions between sleep, electronic media use and mental health and wellbeing among young people, and exploring ways of improving sleep. More recently, I am involved in examining personality traits, such as Justice Sensitivity, and their link with outcomes such as aggression and mental wellbeing among children and adolescents. I enjoy working with longitudinal data, and am able to use a variety of statistical approaches to analyse data, including, structural equation modelling and multilevel analysis.
My research interests include:
Developmental Psychology and Psychopathology
Health Psychology
Sleep
Mental health and wellbeing
Resilience
Social and Personality Psychology
Experience Sampling methodology
Publications